Lionel Messi will be in Paris Saint-Germain's squad to face Manchester City on Tuesday after a knee issue, as Pep Guardiola admits he "doesn't know how to stop" their Champions League opponents.
Messi started in attack alongside Kylian Mbappe and Neymar in their opening Champions League group game but the trio failed to impress as PSG drew 1-1 at Club Brugge.
Guardiola remains unconvinced his City side will be able to nullify their threat though.
"With this amount of quality I don't know how to stop them, they're so good," said Guardiola. "This amount of talent makes it so difficult.
"They were a fantastic team last season. It was a tight game. And now they have Messi."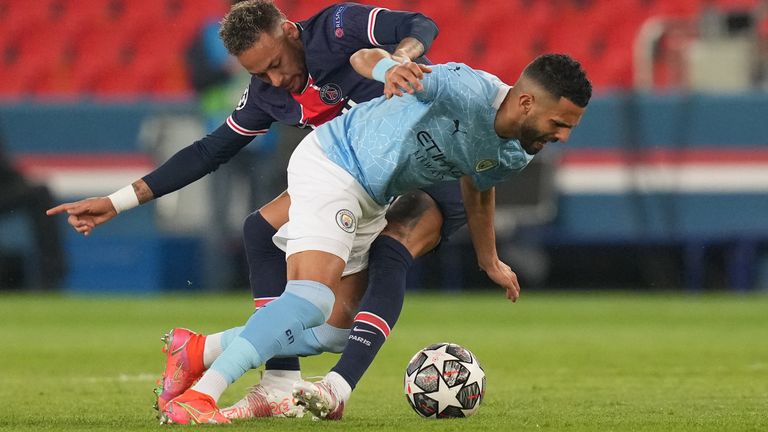 Pochettino says Messi, Neymar and Mbappe "need time to work together".
"They need time to work in different environments and to link up in a different way than they did in the past," he said.
"PSG are always under pressure and big stars feel pressure for different things but the most important thing is that we are so happy with the squad that we have built. Now we need time."
City produced a memorable performance over two legs to beat PSG in last year's semi-finals.
Since then the French club have bolstered their already star-studded ranks with the additions of six-time world player of the year Messi, Gianluigi Donnarumma and Achraf Hakimi.
Pochettino said: "City have been under the best coach in the world, in my opinion, Pep Guardiola.
"They want to win the Champions League and they are further ahead than PSG in that process but we know that in a football match anything can happen."
(Visited 1 times, 1 visits today)